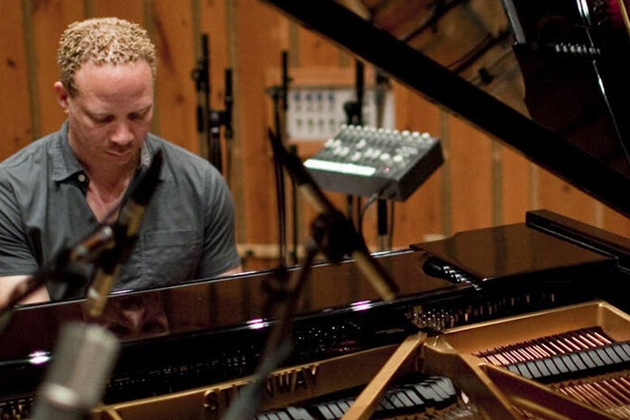 Craig Taborn – Shadow Plays
I ett med musikken
Torsdag 3. februar 2022
20.00
18 år. Dørene åpner kl. 19.00
280/230
Ten years have passed since Craig Taborn's Avenging Angel album was released, bringing strikingly fresh ideas to the solo piano idiom. "It reflects Mr Taborn's galactically-broad interests," said the New York Times, "along with his multifaceted technique," while the Guardian saluted Craig's "world of whispered, wide-spaced figures, ringing overtones, evaporating echoes and glowering contrapuntal cascades".
In the interim Taborn has appeared in ECM contexts large and small. We've heard him in his trio with Thomas Morgan and Gerald Cleaver on Chants and in his Daylight Ghosts quartet with Chris Speed, Chris Lightcap and Dave King. He's played piano duets with Vijay Iyer on The Transitory Poems, performed Ches Smith's music on The Bell, contributed to Roscoe Mitchell's AACM tribute Bells for the South Side, and to Chris Potter's music for ensemble and strings on Imaginary Cities. Alongside all of these activities, the solo music has continued to gather strength.
Over the last decade Taborn has refined and developed his approach, attaining new high ground with Shadow Plays. For Craig the recording is "part of the same continuum as Avenging Angel. Where that was a studio recording, this one is live, but that process of spontaneous composition goes onward." The new album is a stunning live recital from the Mozart-Saal of the Wiener Konzerthaus, where the programme was headlined Avenging Angel II. In this fully improvised concert, Craig explores sounds and silences, swirling colours, densities and forms, creating new music with both poetic imagination and an iron grip on his material. His control of his craft as he unerringly creates narratives and structures from the hint of a revealed pattern, following where intuition and experience lead him, is extraordinary.
Craig Taborn – piano

"He has become one of the best jazz pianists alive — by disappearing almost completely into his music." – New York Times
Vi anbefaler også: