Uhørt! is a concert series with young jazz talents.
Billy Meier pulls you into an intergalactic journey filled with energetic and bubbly grooves, free sections, riffs and melodies. From the vulnerably close to the humoristically distanced. The jazz, space rock, improv, hip hop, roots and psychedelia you hear is a tribute to the Swiss UFO theorist Eduardo Albert "Billy" Meier's life and excursions.
Henriette Eilertsen – flute, synth, Hans P. Kjorstad – violin, Sander Eriksen Nordahl – guitar, Martin Morland – bass, Ivar Myrset Asheim – drums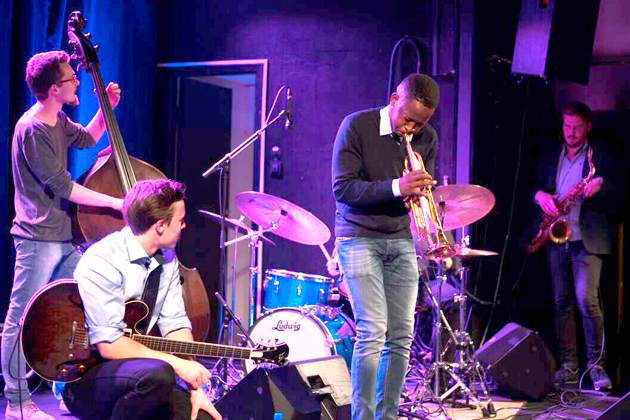 With energetic and modern jazz, this Stavanger band will win your head and pull your feet over to the happy side. Zulu Sextet is led by trumpeter Ndabo Zulu who angles-in South African sounds and rhythms to give you compelling, hard-swinging world-jazz!
Ndabo Zulu – trumpet, Mathias Hagen – saxophone, Martin Nodeland – guitar, Håvard Ersland – piano, Vidar Starheimsæter – bass, Trond-Martin Tanke – drums